Everyone has that one piece of jewelry that we love more than anything else. It might be a family heirloom passed down from generation to generation, a gift from a loved one, or something we found in an estate sale and fell in love with. Unfortunately, sometimes those pieces become damaged despite caring for and protecting them. So what happens when that jewelry breaks or is damaged? Do you sell it? Repair it? Throw it away? Repurpose it? There are several options depending on the circumstance. We'll discuss the different options you have when it comes to broken or damaged jewelry. We'll also provide tips on getting the most out of your jewelry, even if it could be in better condition.
Have the Jewelry Repaired
If your jewelry is sentimental or has a lot of personal value to you, consider having it repaired, this is a good option if the damage is minor or you want to invest in the repair. When choosing
a jeweler to repair your jewelry, be sure to do research and make sure you take it to a reputable jeweler. Check their reviews and customer testimonials. You'll also want to confirm the jeweler has experience working with your jewelry type. Ask friends and family for recommendations. 
Repurpose the Jewelry
If you're unsure what to do with your broken or damaged jewelry, you can always repurpose it. This is an excellent option if you're creative and the piece is costume jewelry or not made of precious metals or stones. There are several different ways to repurpose jewelry. You can use the stones to make a new piece of jewelry, the metal to create a work of art, or even the jewelry to make a craft. No matter what you choose to do with your broken or damaged jewelry, remember that it's still a piece of art. It may not be perfect, but somebody can still cherish it.
Sell the Jewelry
If your jewelry is made of precious metals or stones, consider selling your jewelry to a jeweler or pawn shop. This is a good option if you want to recoup some of your investment or need more time or resources to repair the jewelry. This is also a great option if you'd like to purchase new jewelry to replace the damaged item. When selling your jewelry, be sure to do your research and get appraisals. Some places may offer less than others, and you want to get the most for your items. You'll also want to ensure you sell the jewelry to a reputable dealer.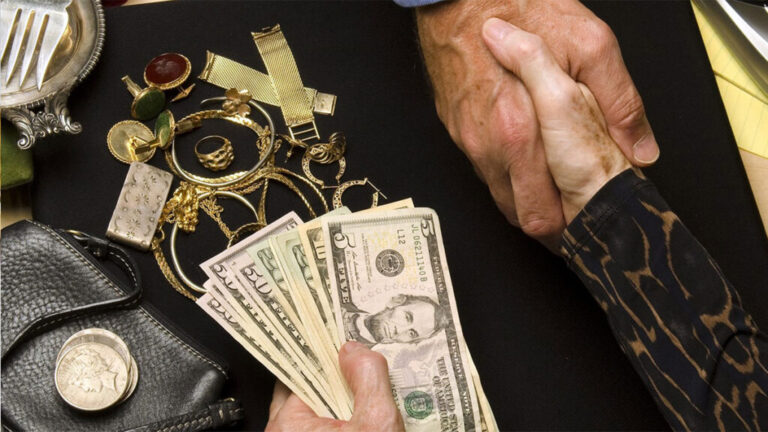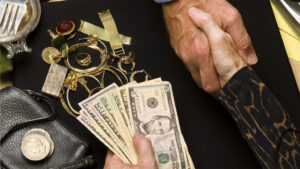 If you want to sell your broken or damaged jewelry, take it to Precious Metals Refinery. We offer more than our competitors and will match any written offer. At PMR, you can rest assured knowing you will be given a fair offer in our private and secure offices. We work with you one-on-one, so no one will look over your shoulder or know how much you are walking out with. Please stop by any of our convenient locations or give us a call to schedule an appointment. We'll be happy to assist you.
Here are some additional tips for getting the most out of your jewelry, even if it's not in perfect condition:
Store your jewelry in a safe place. This will help to prevent it from getting damaged further.


Take care of your jewelry when you're wearing it. Avoid wearing it when doing activities that could damage it, such as swimming or exercising.

Get your jewelry cleaned and polished regularly. This will help to keep it looking its best.

If you do have jewelry that breaks, don't despair. You can do many things with it, as we've discussed above. You can give your broken jewelry a new life with some creativity.